Features:
Full leg recovery massage
Promote blood circulation
Relaxing your legs and reducing injuries
Decreases inflammation
Relieves fatigue and pain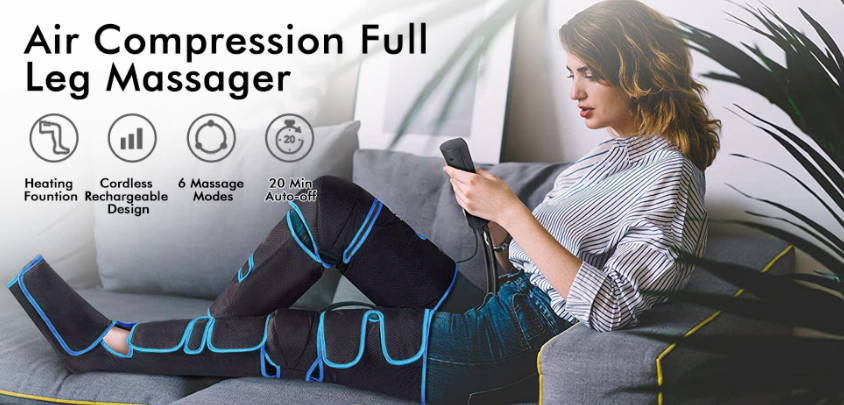 "This leg massager is fantastic! You strap in your legs and plug it in and away you go. I could feel my legs tension disappearing."  -US.keria
Our electric muscle stimulator machine targets your legs, loosening up tight muscles and breaking up stubborn knots.
Adjustable

Highest Quality Material
Recommended by over 3,000 customers
Will last forever and is backed by a lifetime warranty
Relieves fatigue and pain
Why Choose our Leg Massager?
Weston Leg Massager
Digital remote function

6 Massage mode
Highest quality material
Soft breathable mesh fabric
Frequently Asked Questions
1.Does it heat the thighs or just knees?
The heat feature is only for the knee area.
2.Can you use either side without the other?
You can use 1 side if you want, all you need to do is to unplugged the side you don't want from the remote control.