PRECISE Incredible Accuracy.
Clearly fiber optic aiming point helps make an easy shot. Includes adjustable mechanical aiming for left and right, making it suitable for people with different grasping habits. For quicker shots, simply use the laser sight attached to the handle.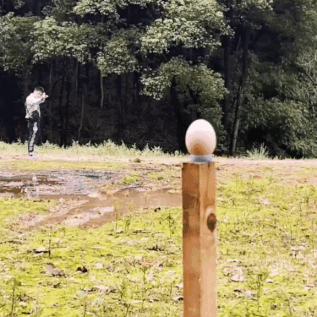 Suitable for multiple uses such as outdoor competition, hunting, entertainment, hiking, or camping. It is also a suitable tools to defend yourself from an attack or drive away annoying animals.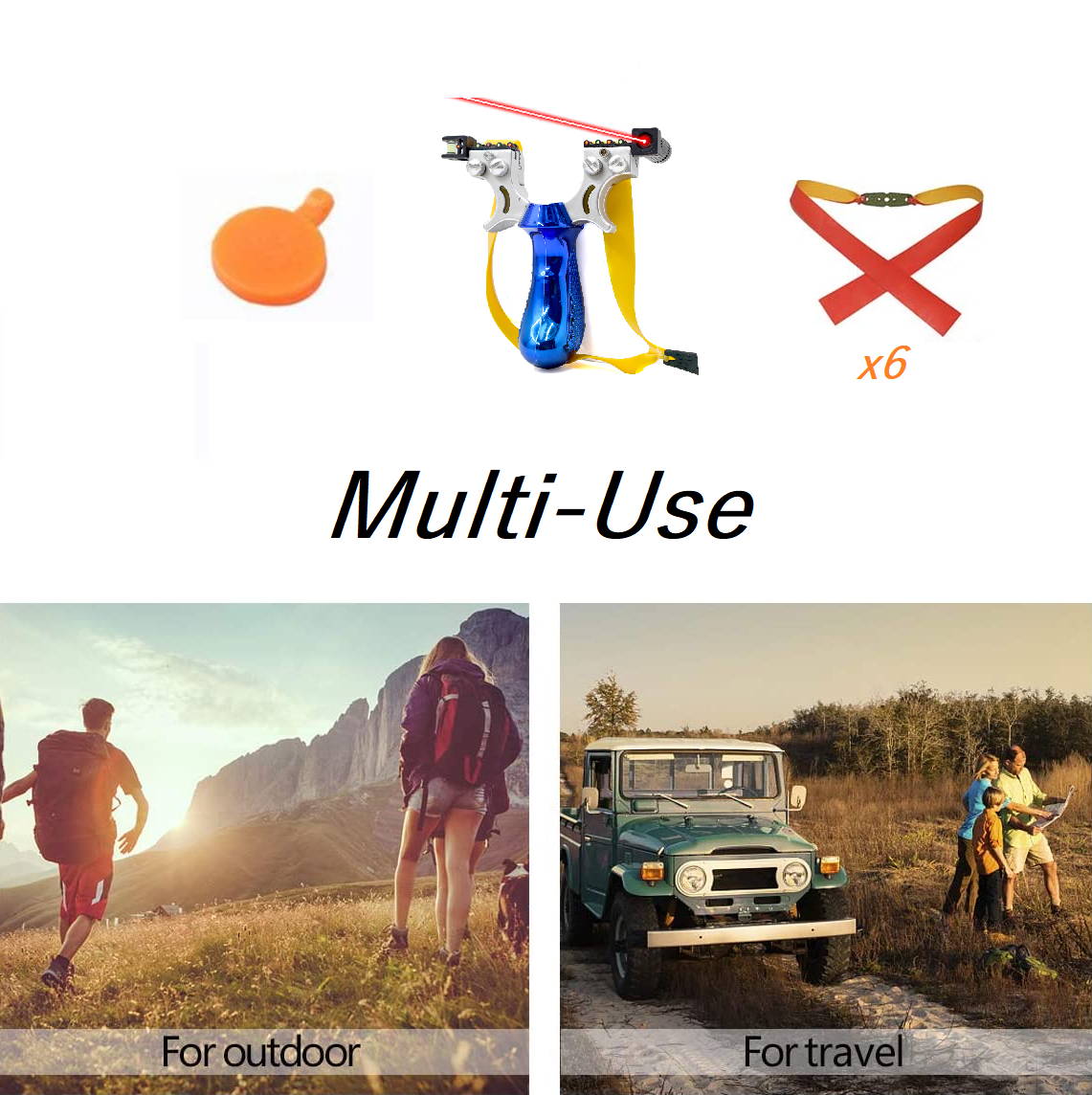 SCOPOTIC Usable At Night.
Laser can be used to aim at a target in the dark, it is easy and accurate to lock in and hit the target.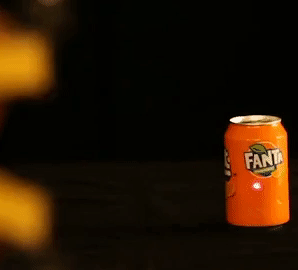 The pressure plate design makes it easy to install or remove the rubber band. The bubble of the spirit level is centered, indicating that your shooting posture is correct and can also be adjusted according to the position of the horizontal bubble.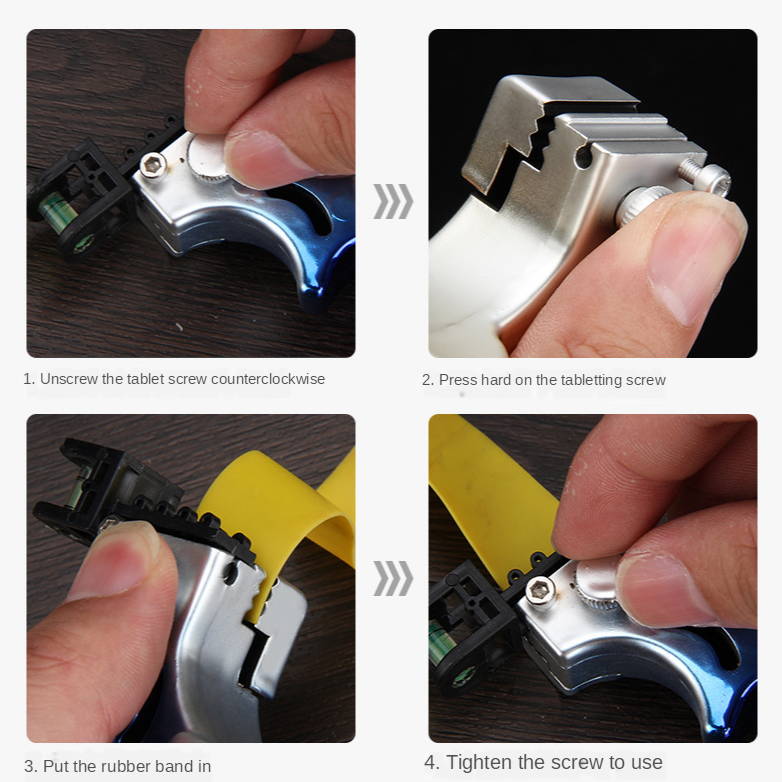 The hard resin handle adopts a recurve design, which can adapt to the posture and provide good friction when shooting. The good hand feeling it gives off achieves a powerful ejection.