INTRODUCING THE TOY OF THE YEAR AND BEST SELLING GIFT FOR AGES 4-18!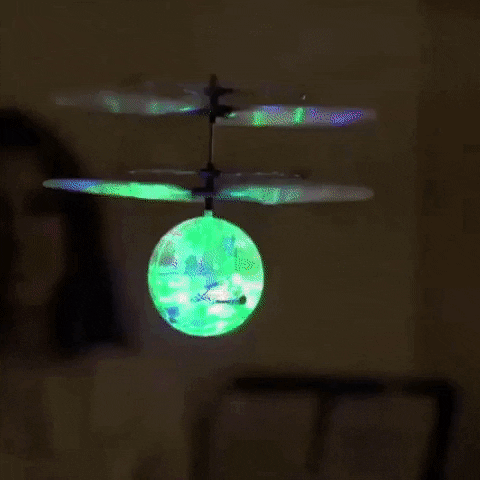 Introduce your kids to the incredibly fun Magic Floating Ball! This amazing new toy is fun for children of any age and can provide countless hours of fun for everyone!
The Magic Floating Ball features a coaxial rotor system for precise movement and increased stability when hovering. The body is also constructed with a durable material making it strong yet lightweight enough allowing it to float effortlessly so you don't have to worry about breaking anything if it happens to fall out of the air. Using infrared motion sensitive technology, the Magic Floating ball will detect nearby objects and is programmed to move away from them.
Simply turn on and launch to get started, holding your hand underneath it will keep it hovering up in the air.
FEATURES:
Electric Powered
Durable Constructed Material
Easy to Fly
Master Hand / Eye Coordination
Advanced Infrared Hover Sensor Technology
USB Charger
INCLUDES:
1*Magic ball
1*USB Charger