Unlike traditional neck massagers, this intelligent Reliever neck massager brings a clinical-grade relief technology in an elegant and compact design. It uses a patented pulse heating system for instant relief and maximal comfort.
Deep muscle tissue massage for instant Neck Pain Relie
Six massage modes adapted to your needs to reduce your pain intensity
Use it anywhere, anytime: wireless and rechargeable
Our engineers created six different massage modes that emulate traditional acupuncture: vibration, pressure, electro-stimulation, shiatsu, pulse, and automatic, allowing your rigid connective tissue to relax almost instantly by accessing the depth of your trigger points.
The Massager for Everyone
As an athlete, your nervous tissues are confronted with a phenomenal workload which can generate strong tensions or possible muscular discomfort. Relieve your pain and relax with the intelligent massager!
The advent of telework is a source of stress and tension. Did you know that the effective working time of office employees has increased by +34% in less than two months due to lockdown? More than ever, we are in front of our screens, but we don't necessarily have the right equipment! Relax your muscular tensions after a long working day with Reliever!!!
Pregnancy sometimes generates hormonal changes and is accompanied by muscular tension. As a pregnant woman, you unfortunately cannot take painkillers. Don't worry: Reliever will offer you all the comfort you need.
Relieve your chronic pain.
Multiple hot pressure points will emit a light electric pulse 3 to 5 centimeters under the skin. This technique increases blood circulation, improves sleep quality and releases pain-relieving endorphins in the affected area.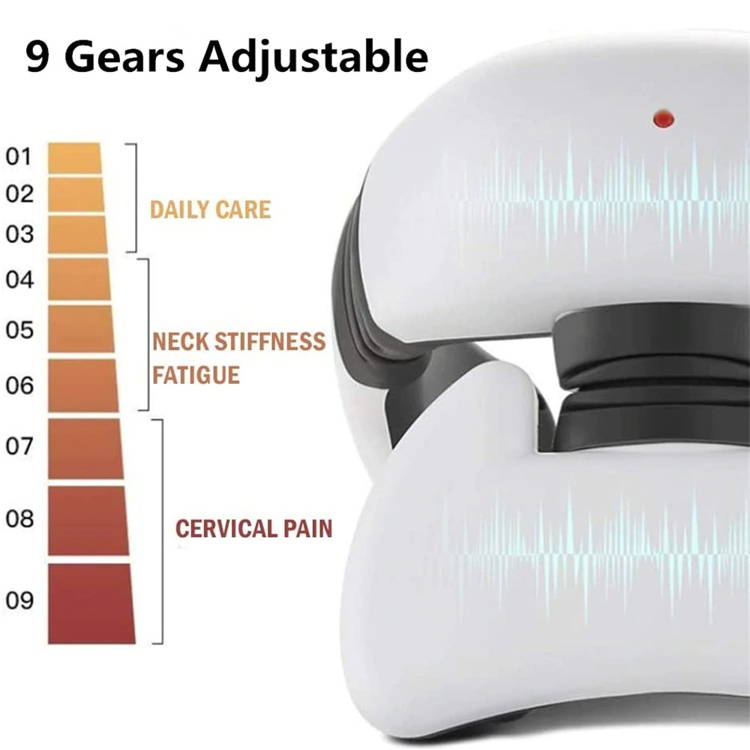 Enjoy a deep tissue massage that relieves pain points and reduces the discomfort associated with the cervical spine.
Comfortable, portable and durable.
Made of ABS and silicone, the Reliever massager is designed to last and adapt to every morphology.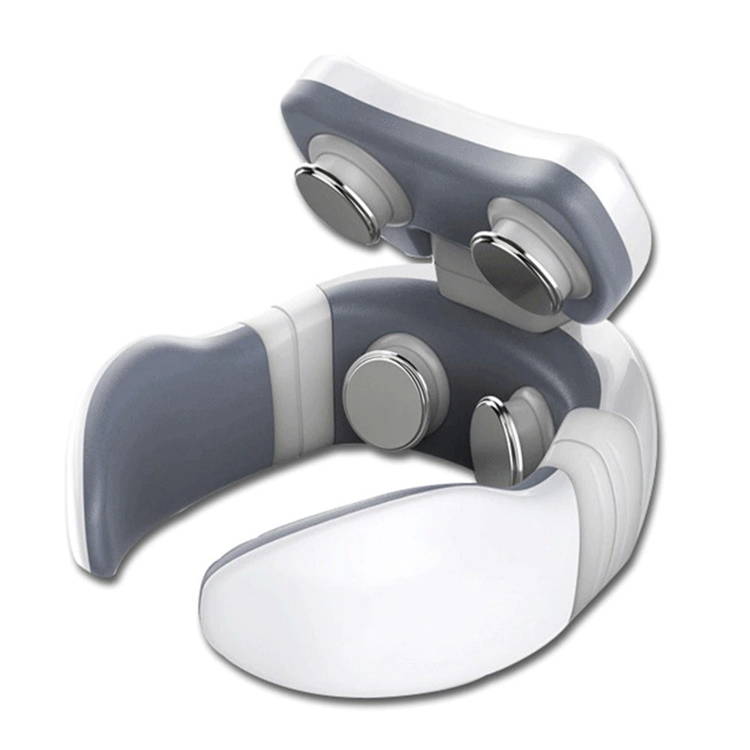 Its strong elastic arm and soft pressure band make it adjustable to all neck sizes. Thanks to its 1600mAh battery, enjoy its excellent autonomy of up to 30 sessions of 15 minutes on a single charge.