Now a better pet hair dusting and cleaning experience is waiting for you!Tired of the lint rollers that just aren't sticky enough?
Tired of fluff rollers that run out too quickly?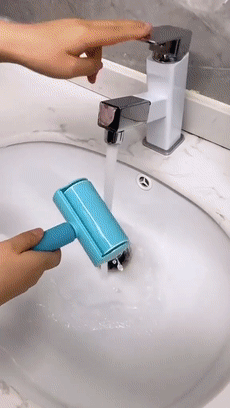 Now we have introduced a new removable and washable hair removal roller
PET HAIR REMOVER LINT ROLLER CLOTHING CLEANER No refills required Environmentally friendly and reusable. Made from environmentally friendly materials, 100% reusable to save you money. The reusable glue picker can clean your clothes without refilling. Simply freshen it up with light soap and water. Reusable roller for less environmental waste.
【Multipurpose】 Lint Remover Roller The perfect lint remover for combating lint, fluff, dust, crumbs and other dirt on virtually all clothing, furniture, furnishings and all household, car or office surfaces. More convenient than a vacuum cleaner and cheaper than dry cleaning!
RESUABLE & WASHABLE LINT ROLLER Last long time – Easy to wash, just rinse off warm or cold water with soap or detergent, then let the lint roller dry completely before using it again, or just dry it with a tissue.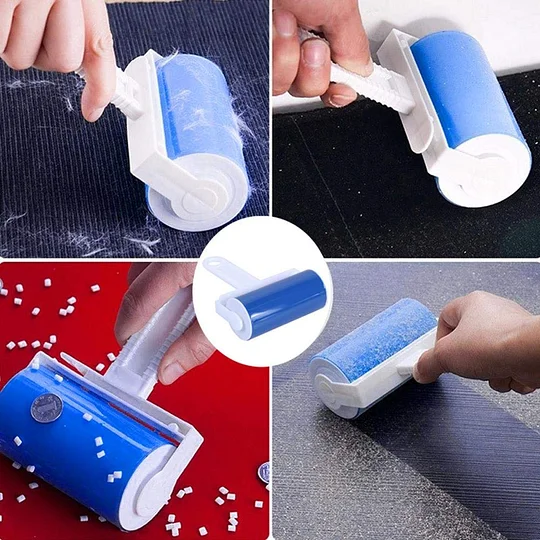 How to clean?
Just warm water rinse. No need to wait it completely dry before using it again, just shaking it to get rid of the most water or just dry it by tissue.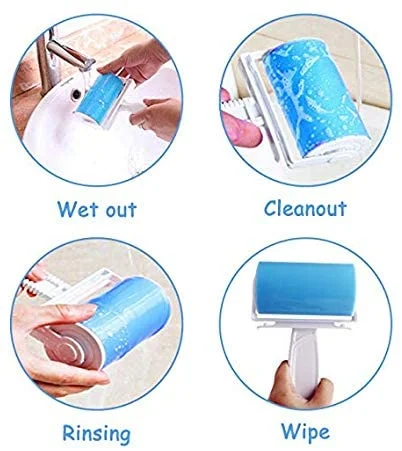 Specification
Colour:Blue
Item Weight:50g
Package Dimensions:9.13 x 7.36 x 3.07 inches
Material:Made of environmentally friendly materials, it can be 100% reused to save your money.
Package
1*Reusable washable sticky lint roller