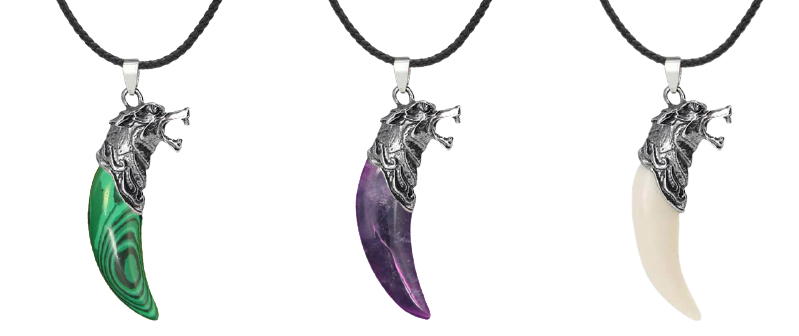 Intelligence, instinct and the importance of social ties are the strength of the pack and are the main characteristics of a wolf soul.
Obsidian: This stone exposes flaws and weaknesses and therefore, helps you to look forward.
Amethyst: Amethyst will help you sleep, recall dreams, relieve headaches and open your mind.
Malachite: Malachite represents new life and rebirth, as well as energy and growth.
Clear Quartz: amplifies and transforms energy. It neutralizes and harmonizes all of the chakras.