Ridiculously handy work light. Great for joggers, cyclists, camping, fishing – in fact, if you're someone who is ever out at night, you need the High-Beam Wrok Light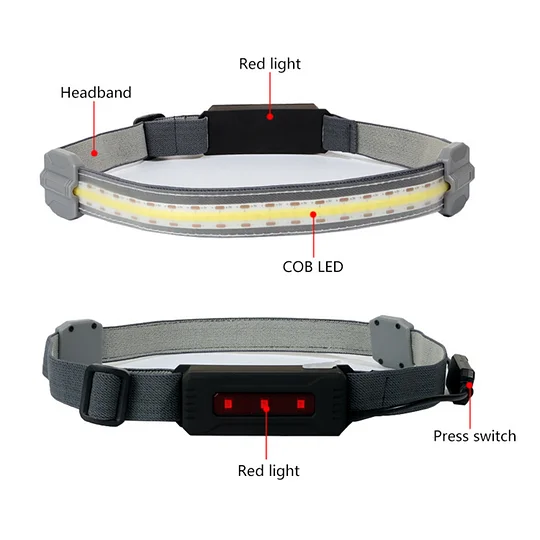 28 super-bright LEDs
Really lights up the space in front of you, leaving your hands free to get on with the job.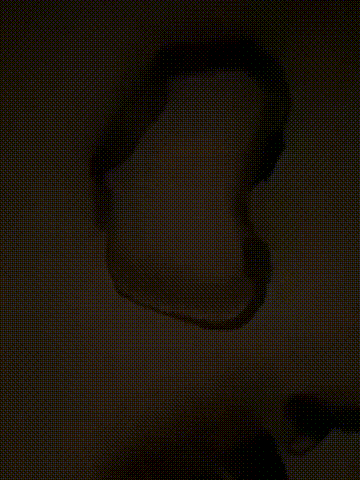 Wide angle flood light effect 
No straining your neck and moving your head around to move your spotlight. Full flood light effect.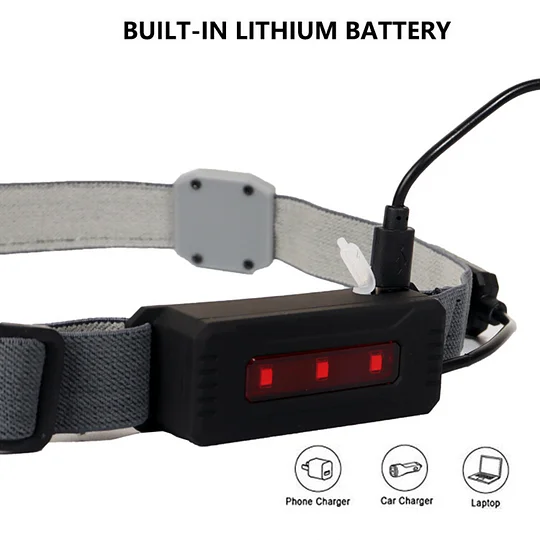 Recharge with included USB – No more replacing batteries
Get 2-3 hours of light out of a single charge and never buy batteries again.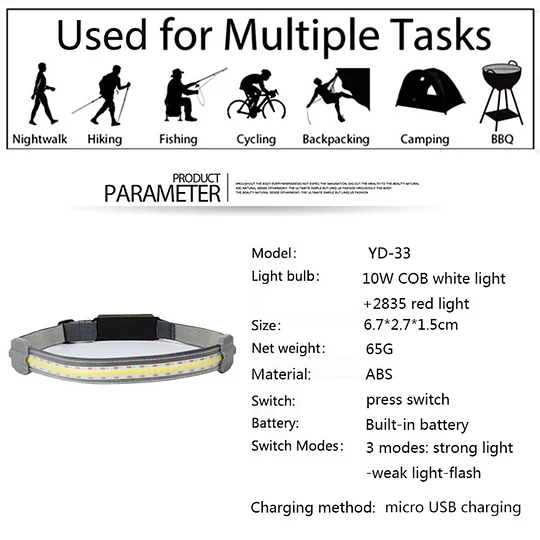 Long working time of up to 8 hours
8 hour working time in power saving mode. 2-3 hours on full power.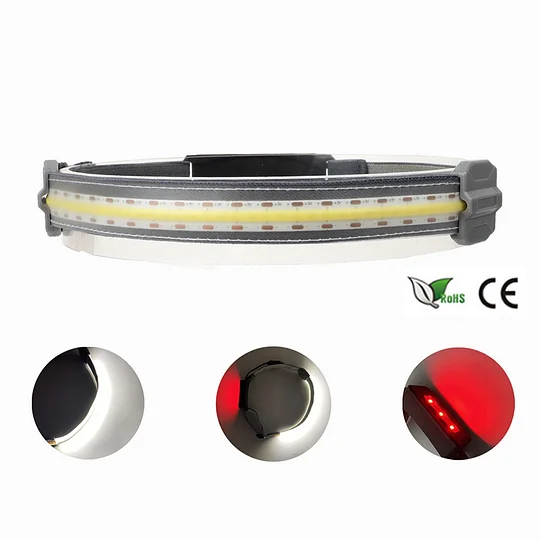 3 modes plus Front and Back lighting
3 modes – High power, power saving & emergency beacon
Front LED lihgt strip + Rear red LED tail lights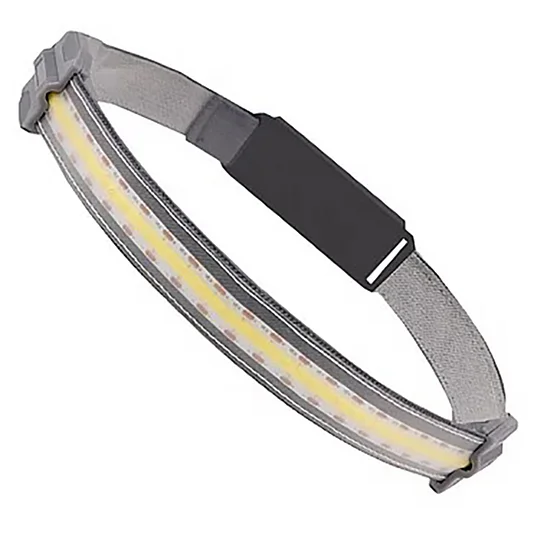 Amazingly Light & Comfortable
Weighing in at 65 grams you'll actually forget its there.
Waterproof rating: IPX4