The HoMedics Radiance Microdermabrasion Exfoliation Device is our handheld home microdermabrasion device. Each microdermabrasion device features a salon grade diamond tip and a beautiful rose gold finish. It is safe and gentle for all skin types to use and comes equipped with 50 replaceable filters for easy cleaning. There are 4 intensity levels for both maximum comfort and effectiveness. The LED level indicator allows you to adjust the each intensity setting to suit individual needs. Each recharge cycle provides up over 2 hours of use.
Bringing treatments out of the salon and into your home is what we do best, and there's no time like the present to revolutionize your skincare routine.
Improves overall skin texture
Diminishes fine lines and wrinkles
Decreases the appearance of superficial pigmentation
Treats oily and enlarged pores
Decreases blackheads
Improves acne scarring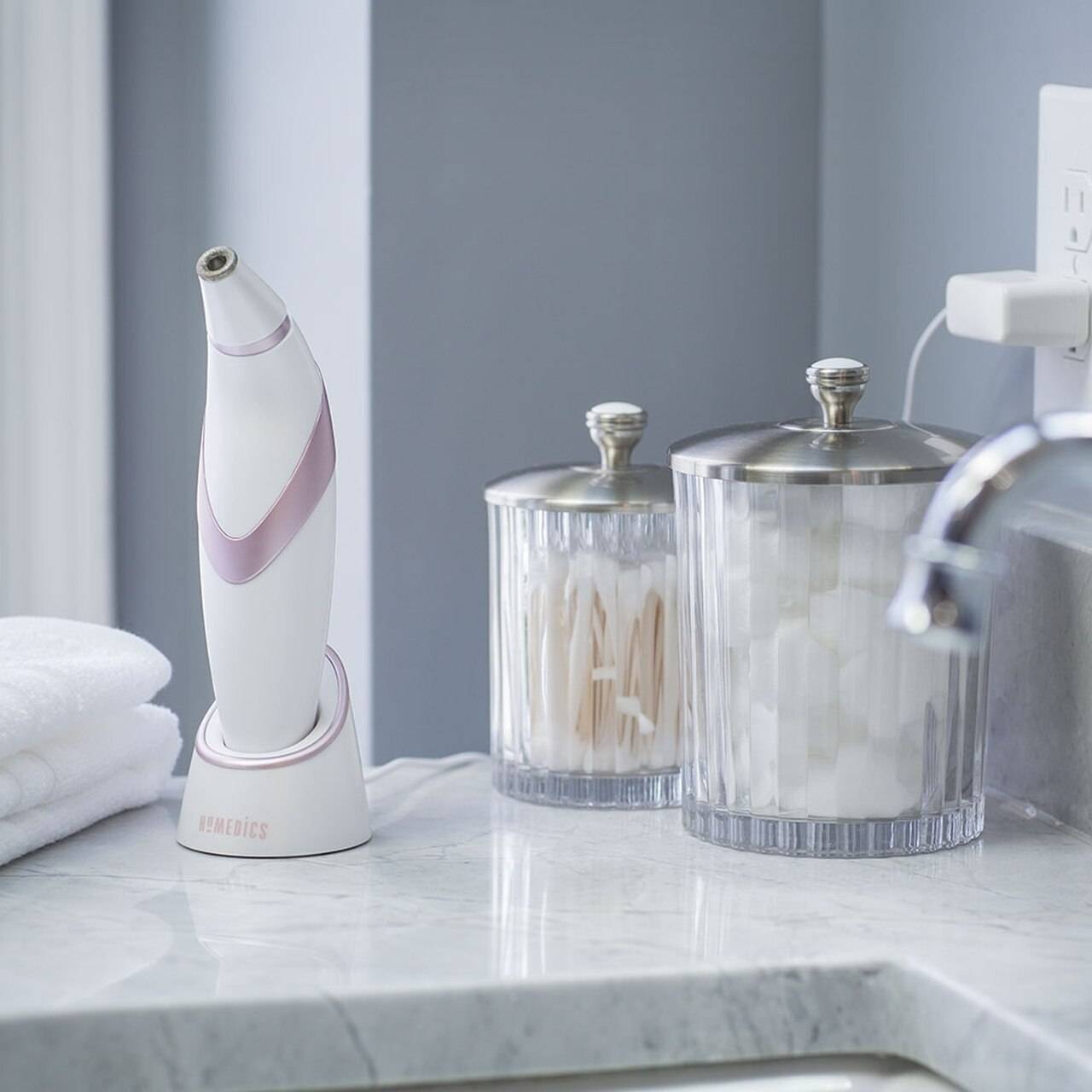 How Does HoMedics Radiance Microdermabrasion Work?
Microdermabrasion is a non-surgical procedure that rejuvenates your skin by powerful mechanical exfoliation. It works by removing the uppermost layer of dead skin cells exposing the supple, glowing layer of skin underneath it.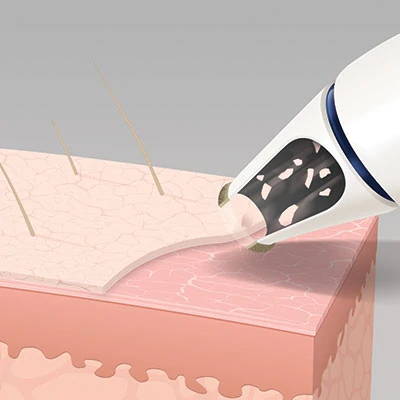 Normal and sensitive skin tips for effective exfoliation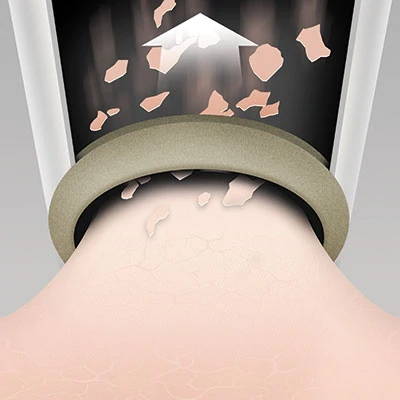 Removes dead cells and stimulates the new skin layer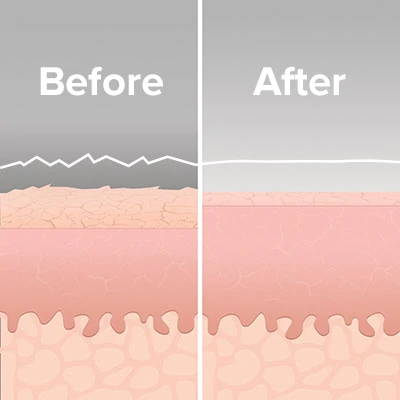 Skin looks healthier and feels smoother and firmer